Davinci Resolve Micro Panel
Color Adds Emotion to your Images
DaVinci Resolve control panels are designed to give you fluid, hands-on control over multiple parameters at the same time, so you can work faster and be more creative. The hardware controls are placed logically near your natural hand positions and are made out of the highest quality materials. You get smooth, high resolution weighted trackballs for making precise adjustments. All knobs, dials and buttons have been custom designed to feature the perfect amount of resistance, so you can accurately fine tune any parameter. Best of all, the hardware panels allow you to adjust multiple settings, such as lift, gamma and gain, all at the same time, giving you a level of creative control that goes far beyond what's possible with a mouse.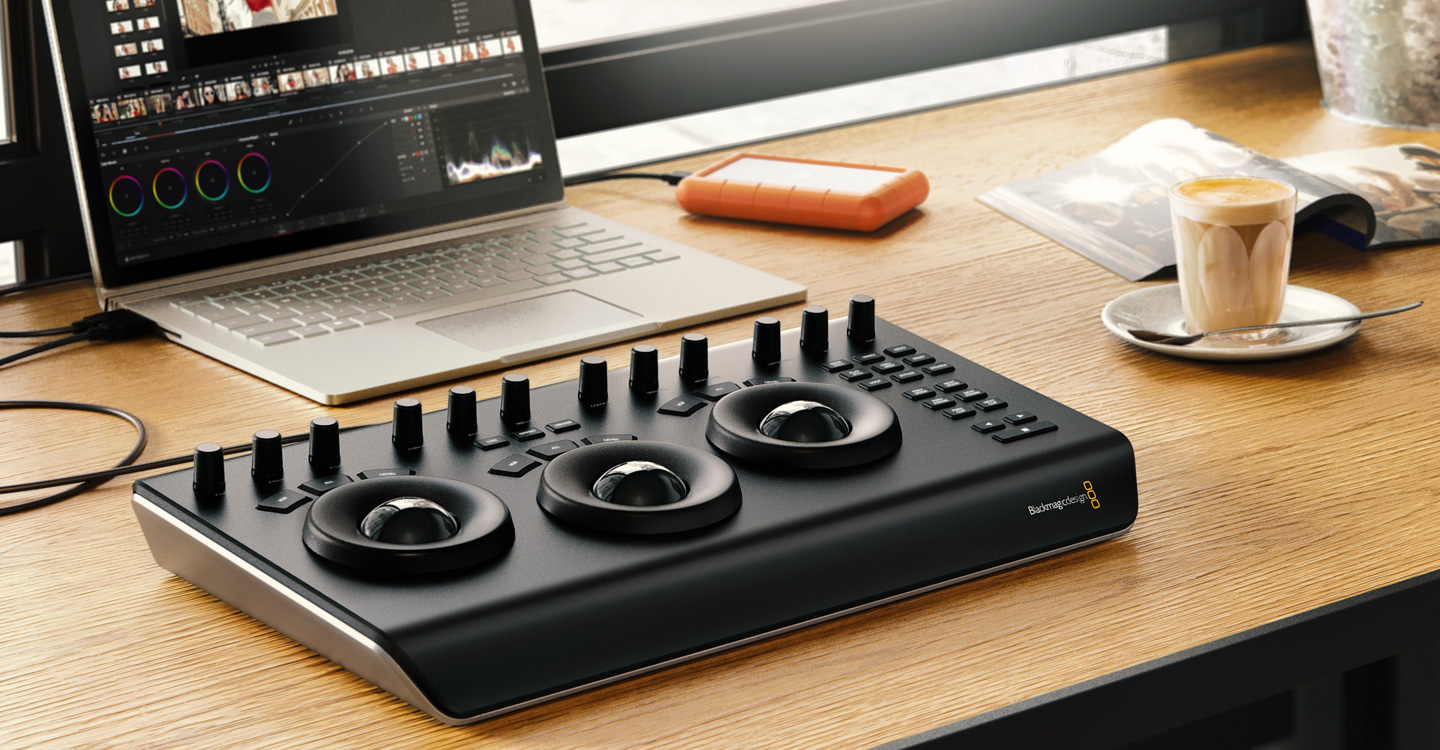 Three Panels for Three Different Workflows
With three panels to choose from, it's easy to find one that fits perfectly on your job. The large DaVinci Resolve Advanced Panel is perfect for dedicated color correction suites and grading theaters where professional colorists work all day. The DaVinci Resolve Mini Panel is perfect when you need to switch between color and editing work, or for freelance artists that need a feature rich portable panel they can move between jobs. The DaVinci Resolve Micro Panel is incredibly small but professional. It fits perfectly next to a keyboard for simultaneous editing and color grading, and is great for use with a laptop for on location grading! All 3 panels have controls in similar positions, so it's even easy to move between systems running different panels!